Limerick Lane Cellars
"In all things of nature, there is something of the marvelous."
– Aristotle
Limerick Lane is a 53-acre estate located in the northeast corner of Sonoma County's Russian River Valley. In an appellation renowned for Pinot Noir and Chardonnay, we grow and produce world-class Zinfandel and Rhone-style wines. We sit at an exact point within Sonoma County where soil, water levels, rocks, sunshine, wind, and fog meet. On top of, underneath, and in the midst of these earthly factors sit grapevines perfectly evolved in their composition to thrive in this exact environment. Without any one of these individual factors, these wines wouldn't exist.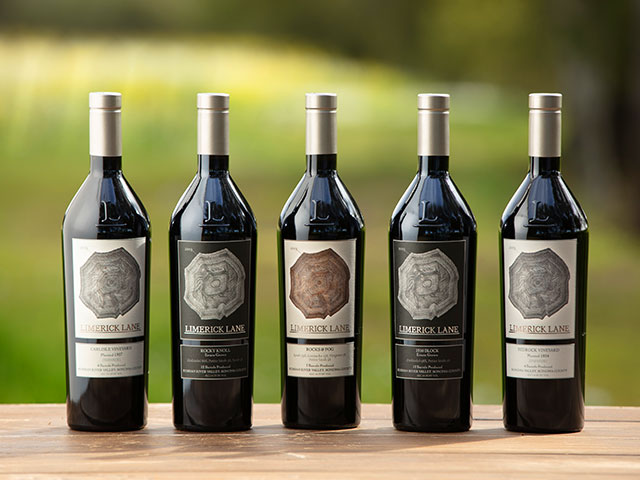 About Our Wines
Russian River Valley, synonymous with premium Chardonnay and Pinot Noir, is also home to some of the most revered Zinfandel vineyards in the world.  It's often been said that Limerick Lane could be its own sub-appellation as the topography and weather are so unique.  Limerick Lane specializes in the production of world-class Zinfandels and Rhone-style blends.  We allow the features of this special site to work in harmony and keep intervention to a minimum.  Hands off, eyes on.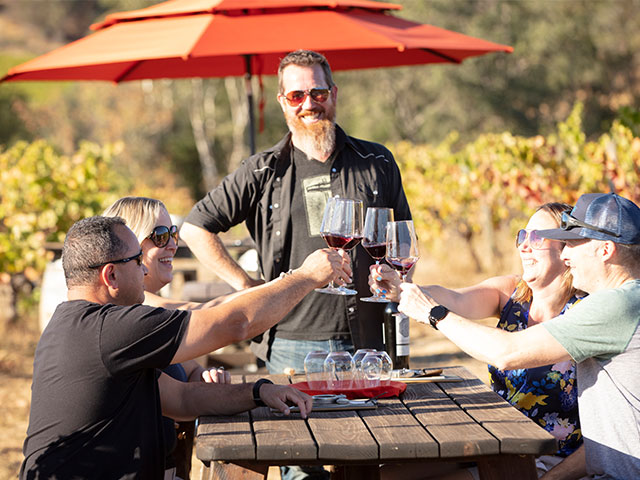 Wine Tastings at Limerick Lane
Limerick Lane Cellars is located just a short 5-minute drive from the downtown Healdsburg Plaza and only an hour north of San Francisco.
We offer wine tastings by appointment in our scenic tasting room as well as outdoors among the venerable century-old vineyards that produced the wines.  Wine tastings typically last from 45 minutes to 90 minutes.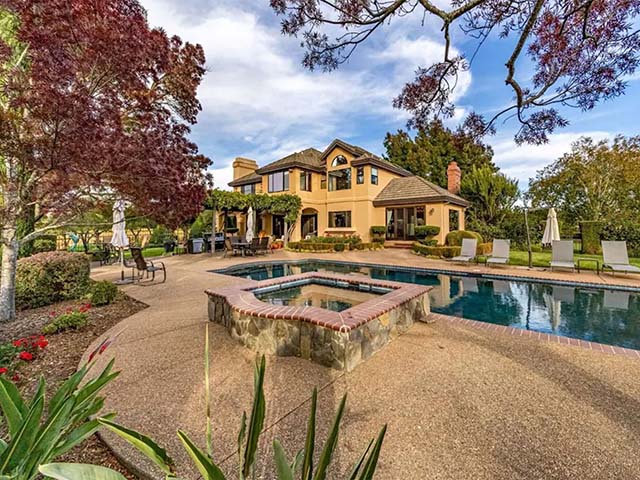 Limerick Lane Estate Home Rental
Enjoy life on Limerick Lane!  Our estate rental is located just down the street from the winery on Limerick Lane.  The 4300 sqft 4 bedroom/ 5 bathroom home offers 6 beds and comfortably sleeps ten guests.  The hilltop location offers stunning 360-degree views of the Sonoma County wine country.  Rentals include a Limerick Lane wine tasting experience.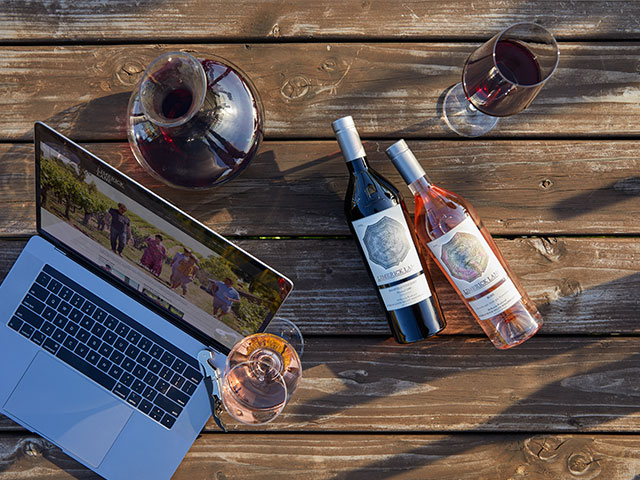 Limerick Lane Subscription Wine Club
The Limerick Lane Subscription wine club is perfect for fans of our wines who want Limerick Lane wines in between the allocated release offers.  This is not your standard wine club- it's all about your convenience and control.  As a member, you select only the wines that you prefer and they are delivered to you on the schedule that you choose.  It's your club – you are in control.   Skip shipments as often as necessary without any hassle.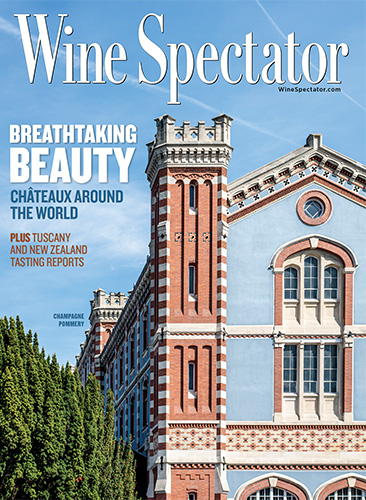 Wine Spectator High Scoring New Releases!
It's always exciting to receive good news. And this news is too good not to share!! In the most recent issue of Wine Spectator Magazine (October 31, 2023) our new release 2021 Zinfandels received the highest scores (as a collective group) of any Zinfandel producer in California.Wow!
Our amazing production team of Chris and Cody work incredibly hard to produce outstanding wines vintage after vintage. We are so grateful to our entire team who make the Limerick Lane the special winery it is today!